PREMIERE: CORTR Breaks The Seal Of Time With 'Bleeding'
---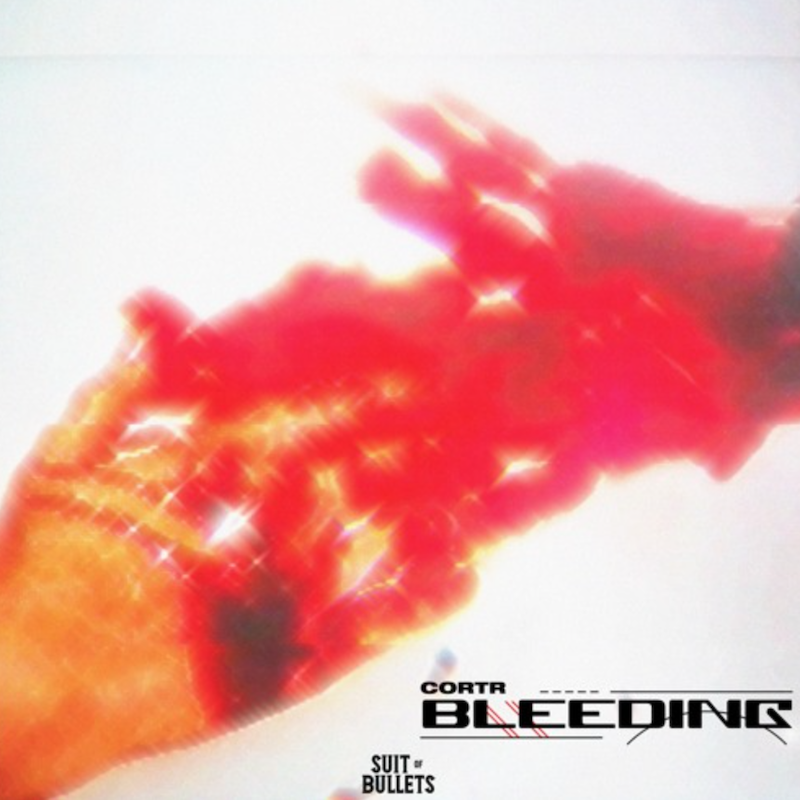 An artist such as CORTR can turn any piece into a priceless artifact within the museum of sound. His skills have shaped him into one of the most forward-driven artists out there. Tackling obstacles left and right. Resulting in acquiring unique and powerful skills. And now, he's taken things a step further with this brand new single called 'Bleeding.' From melodic wonderlands filled with unspeakable melodies, to hard-hitting bass design to guide his vision through the darkest of times, he's blessed our ears countless amounts of times. And releasing on Quality Goods Records, Dim Mak and now Suit of Bullets, his abilities are truly tested farther than ever before.
'Bleeding' is a melody infused steroid of instant gratitude. A true homage to his roots and his continuing journey to this day. When it comes to being unpredictable, the musician knows how to blast anyone away with pure might and surprise. From an earth-shattering drum pattern to futuristic qualities which glue everything together, it's safe to say this is by far one of his most impressive works yet. The constant feel of discovery and hope washes over you like a wave crashing down. Giving life a new kind of meaning. A journey you'll forever remember and adore.
Even from the beginning with such a haunting piano, the track knows its worth and will make you feel just as priceless and beautiful. You'll find yourself being taken over by its sheer wrath of power. Hypnotized to the core in the best ways possible. It's an addictive and mind bending work of art which will shock the lives of many. So do yourselves a favor and support this upcoming icon by streaming 'Bleeding' everywhere!
We also asked the legend himself some questions in regards to the song and overall process!
What was your inspiration or sole purpose of creating this track?
So the track started when I was experimenting with the super chopped up drop sound, but I still wanted to pack a lot of emotion into it because I think that's the most important part of writing – I think that's what draws me to melodic music so much. I wanted to blend this huge sound with a really organic vibe, especially in the outro, but still give the track my own sound with the heavy distortion. This song was 90% finished after the first night and then it took over a year to get that last 10%. Bleeding was actually meant to be the lead single of an EP by the same name, but as I sat on it and the song matured in my own head I just decided it worked better as a standalone release.
What's the meaning behind the title, 'Bleeding?'
I actually named the song the first night I worked on it, I do that almost every time. It's way easier for me to name something while the emotions are all fresh and you can connect with the project the strongest, rather than 6 months later when you've been working on it nonstop and it's driving you crazy.
One of my favorite things musically is when something sounds super strained, if that makes sense. It's hard to explain but I love notes that sound hard to hit, I love top-lines and melodies that really feel like they hurt – like the artist put everything they had into it and barely made it out alive. To me the song just sounds like fighting your hardest and still bleeding out, trying to stop it but you just end up slipping away – that acceptance and then just letting go.
---