PREMIERE: RemK Finally Unveils 'High Tide'
---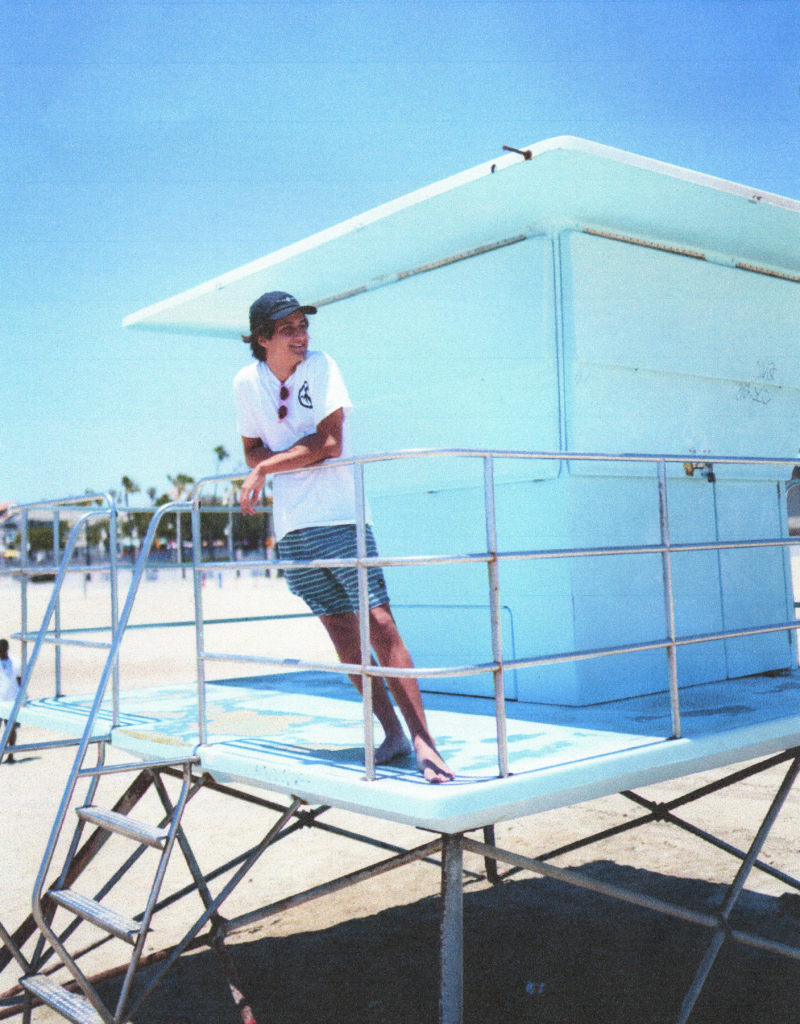 When we take a look back at the last few years of trap music, we honestly couldn't be happier. We've seen the creation of flagship labels for the genre like Sable Valley and Quality Goods. Beyond this, we've seen a new generation of young talent begin to push the genre into new grounds. We can't talk about this group without including the young Long Beach legend RemK in the same sentence. Over the past few years, we've seen RemK finally garner the support he deserves, and more recently we got to see him crush it on Boombox Cartel's Cinco Mode Livestream. This seems to be only the beginning for this young legend, as we have the pleasure of presenting to you one of his most anticipated records, 'High Tide'.
We begin our journey as the melody creeps in before being joined by these hypnotic lead vocals and some sick jungle-flows on percussion. Soon after, we're hit with a quick build-up before being launched into an 808-heavy and horn ladened drop section, with a snare that seems to jump out of the mix and flick you in the ear. After another quick build, we're met with a more industrial sound in the second drop, with these bouncy metallic synths taking the lead. It goes without saying 'High Tide' will surely be tearing up some festival stages sooner than later.
We caught up with the rising star for a brief interview to learn more about the track, inspiration from friends, and his evolution.
First off, tell us a little about the track. How did 'High Tide' come to be?
I made the first version of this song back in October 2020. It actually started with the 2nd drop as the main drop and had a way different intro. When trying to make another drop for the demo, I ended up writing the brass horn lead line and instantly knew I wanted to base the whole song around that. After that, I ended up writing a new intro with the goal of creating something nostalgic and upbeat while still being able to transition into the brass-driven drop. The vocal chops were a last-minute addition during the writing process and it definitely glued the whole track together for me.
As soon as I heard this track on your detour mix (which was phenomenal) I knew this was gonna be a weapon. We saw some familiar faces in that car with you. How much do these people inspire you when making music?
Those guys are all my best friends and we all share the same passion for being creative and making music. I feel like we all just inspire each other and push each other to make the best music and content that we can. I've definitely learned a lot from each and every one of my friends and I'm really lucky to have those guys around!
When I think of your sound, it never fails to give me that nostalgic golden era feeling while at the same time never feeling dated. Tell us a little bit about how your sound has evolved throughout time and what direction you see it heading.
The past two years were definitely the turning point for my sound. I've been producing ever since I was like 10 but I definitely made the most progress over these past few years. I spent a lot of time experimenting trying to make a sound that's unique to myself while still taking influences from artists that I look up to. I've always loved EDM and trap since the golden era and grew up listening to all of those artists which definitely helped shape my sound. My main goal when writing music is to create something that provokes emotion while still being catchy and danceable. I really want to keep pushing myself to make something new every time I write a song and hope to keep doing that with every release. It's hard to say where I see my sound heading right now as I'm really trying to experiment with everything while still keeping my own touch on things so people know they are listening to a RemK song. I have a ton of songs that I can't wait to release and I'm really looking forward to what the future has in store!
Listen to 'High Tide' below and grab the free download.
---