Hex Cougar, Pauline Herr, So Sus And Sejo Reconnect A Broken Society With Their 'Genesis' EP
---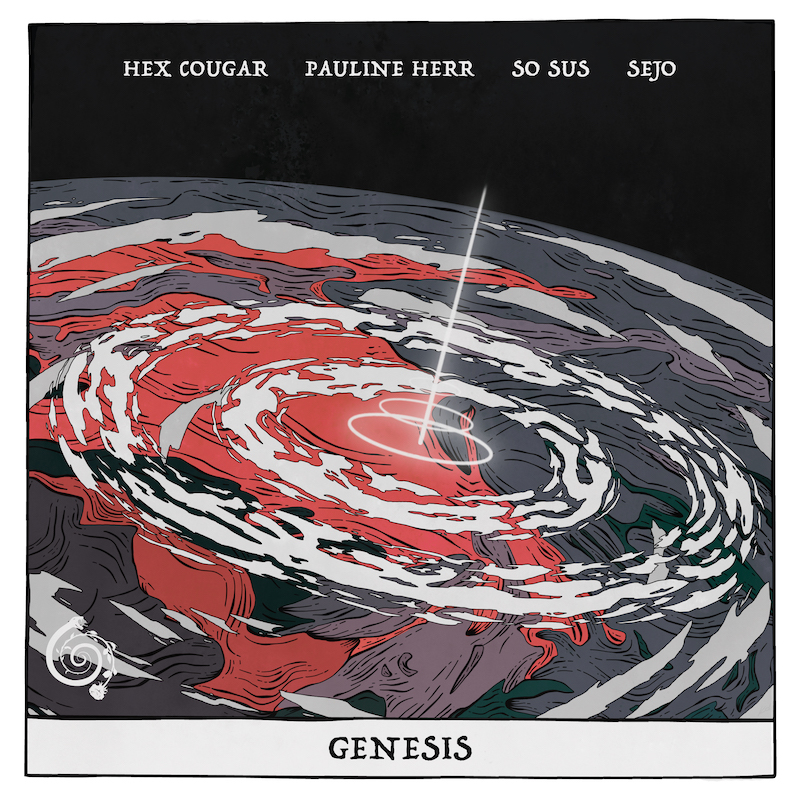 The time has finally come. With much success and a great response from their first collaboration, 'East Bridge,' Hex Cougar, Pauline Herr, So Sus And Sejo have returned once again. To take their visions to the next level. Combining true will and dedication to reconnect a once broken society. Building a better tomorrow for all. A bridge to connect spirits again. And the key to it all is their newest body of work. The Genesis EP.
A four-track journey showcasing the process of saving the world through atmosphere and sound. Filled with heroic melodies and star-striking sound design, these masters of the spectrum truly gave it their all. Not stopping until finishing what needs to be done. Displaying perfect unity and balance within their friendship and bond. Spreading heart-stopping works of art. So prepare for one of the most unique and jaw-dropping expeditions within electronic music.
I've had this idea of getting a bunch of different producers together and trying to tackle a particular genre/style for a while now. So Sus, Sejo, and Pauline had all sent me demos independently, and I thought it would be a dope concept to combine all three tracks (plus one demo of mine) into one project and have everyone work on all the tracks simultaneously. – Hex Cougar
The Genesis EP saves the souls of the departed and the scared. It nurtures your ever-living being and lifts you back on your feet. Telling you everything will be ok and to keep fighting. From dreamy arrangements, everlasting atmospheres and powerful vocals, this powerhouse group knows how to make an outstanding first impression from beginning to end,
What's so inspiring is the sheer stability of their conjoined styles. Bouncing off and benefiting from one another. Creating a near and unified utopia of peace. Each track never feels rushed and carries over in a wavy and memorable fashion. A passage that will stick for a lifetime. Making you become addicted and one with their art. Knowing the world is in the palm of your hands. By stepping out of their comfort zones, it's easy to say they definitely learned a lot and discovered new abilities from each other. Bravo to each of them for creating individual rites of passage. Benefitting themselves as well as their listeners. And their stories will continue no matter what. So makes sure to go support and honor these artists by streaming their Genesis EP everywhere via Alter/Ego! We're excited to see where they go next.
---