Eyezic And Tyraz Make The Audience 'Surrender' To Their Might
---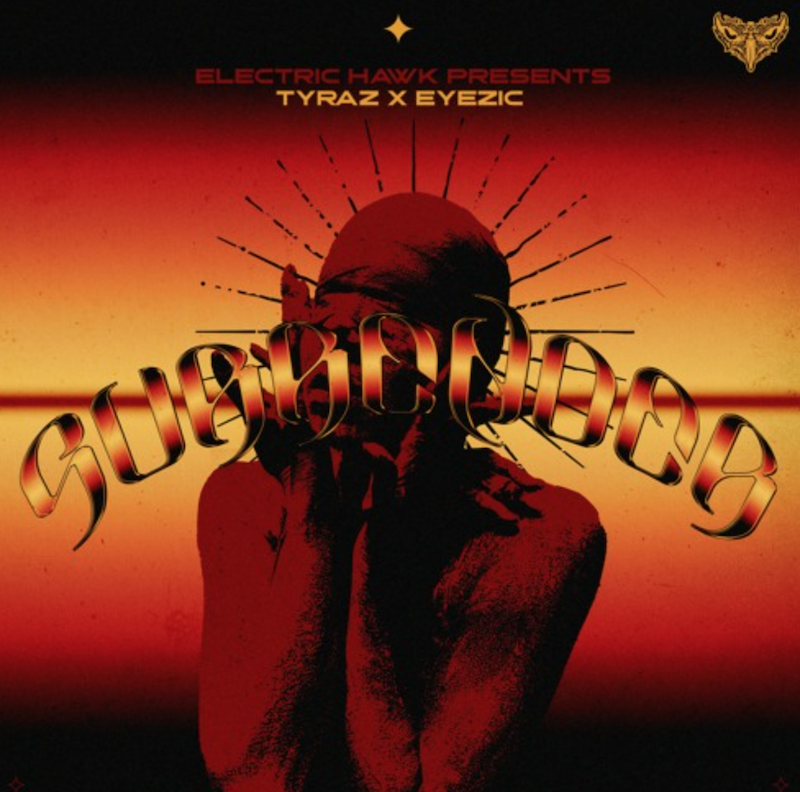 Making their way to the top, Eyezic and Tyraz have joined forces for a stellar new collaboration! A perfect blend of heavy and melodic attributes which will make the audience become hypnotized with awe. They call it 'Surrender.' Now this is especially interesting due to both artists' highly flexible skills within the spectrum.
Eyezic, known for his futuristic and melodic sound design can create a whole new atmosphere within any track he creates. Tackling different genres and blessing everyone's ears with monumental talent. As for Tyraz, the up-and-coming producer has showcased many different sides to his project through his discography. All while still holding his signature aura from the beginning. He continues to impress and amaze his audience with the unexpected. And once you put this powerhouse duo together, you'll receive nothing but a wide and memorable journey for you to adore.
'Surrender' is a fresh new limelight for the house music genre. It's a track that pushes the scene forward as well as the artists themselves. The smooth and healthy combination of both styles shines bright during the first few seconds. From a haunting and theatrical first impression in the beginning, to a nasty and groovy drop section, the song contains tons of gems and riches. Paying homage to their journeys as musicians and honoring their bond through rhythm.
There's no doubt in our minds that this will absolutely dominate dance floors. Turning the crowd into a frenzy. Exposing a new audience to the beauty of the underground. Not to mention how impactful and intoxicating the drums and rhythms are. And incorporating the lush and dreamy vocal throughout was a genius and smart move! It keeps the experience fresh, unique and even more personal. You'll find yourself replaying this classic over and over again due to its characteristics alone. So we're very excited to see and hear where they go next. For now, make sure to support these legends by streaming 'Surrender' everywhere and grab via Electric Hawk!
---