Bassrush Initiate Global Meltdown With 'The Prophecy: Volume 4'
---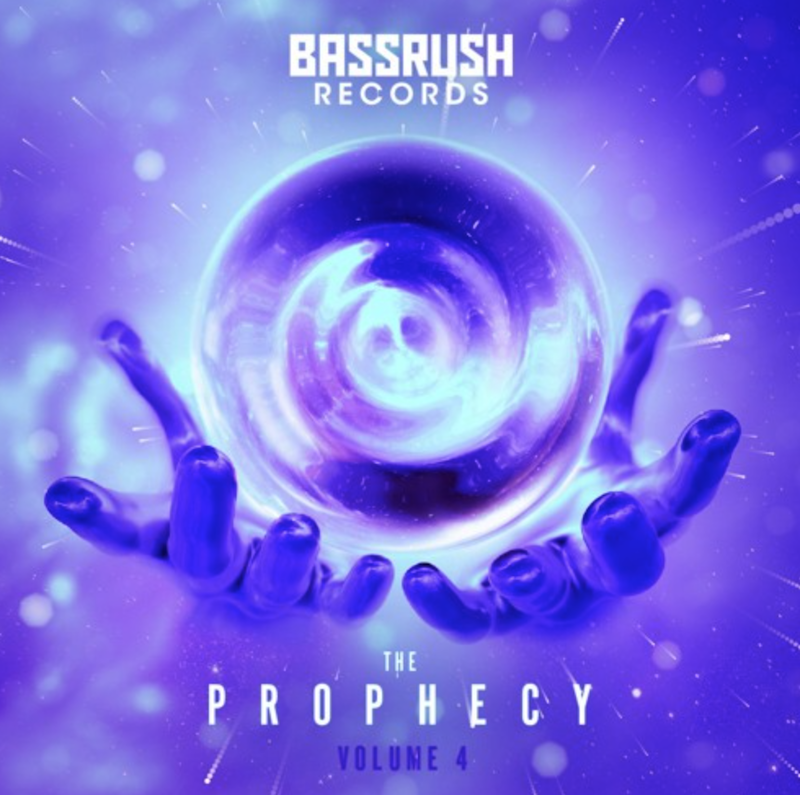 Spiraling towards the center of the Earth, Bassrush return with their latest installment of a series which puts only the nastiest up and coming bass musicians on a pedestal. They call it, The Prophecy: Volume 4. And with great success and attention to their other chapters, the label continues to impress and amaze the audience with mind-bending new musicians to take the spotlight. From hard-hitting arrangements, to jaw-dropping sound design, these artists are not to be messed with within the spectrum.
Musicians such as TWERL, Cyclops, Slang Dogs and more have all created individual works of art to honor the label itself as well as their own talents. It's to no surprise that we'd see such high-thinking souls on this lineup. They've pushed the underground bass scene to its highest stature. Exposing many to the true future of electronic music. So prepare to have your heart stopped and brought back to life with this gorgeous new ten-track adventure.
The Prophecy: Volume 4 honors the past, present, and overall future of the label and its artists. Each track is its own spirit and lifeline. The amount of filth and talent oozing from these legends is truly impressive and unthinkable. Insidious atmospheres, exhilarating bass leads, you name it. This whole compilation is chocked full of disgusting gems to admire and cherish for a lifetime. Letting everyone know who's on the true come up. From a trap masterpiece from TWERL and Avance, to a classic Riddim heater from Cromatik and Cyclops, you won't even know what's next due to their unique skills and surprises. Each track has its own story to tell in a violent fashion. Perfect for any bass head ready for those brand new and intellectual tracks. The Bassrush label did a fantastic job recruiting these beautiful artists. They all deserve high praise for their hard work. So make sure to go support them all by streaming The Prophecy: Volume 4 everywhere!
---