San Holo And Bipolar Sunshine Are Here To Help You 'Find Your Way'
---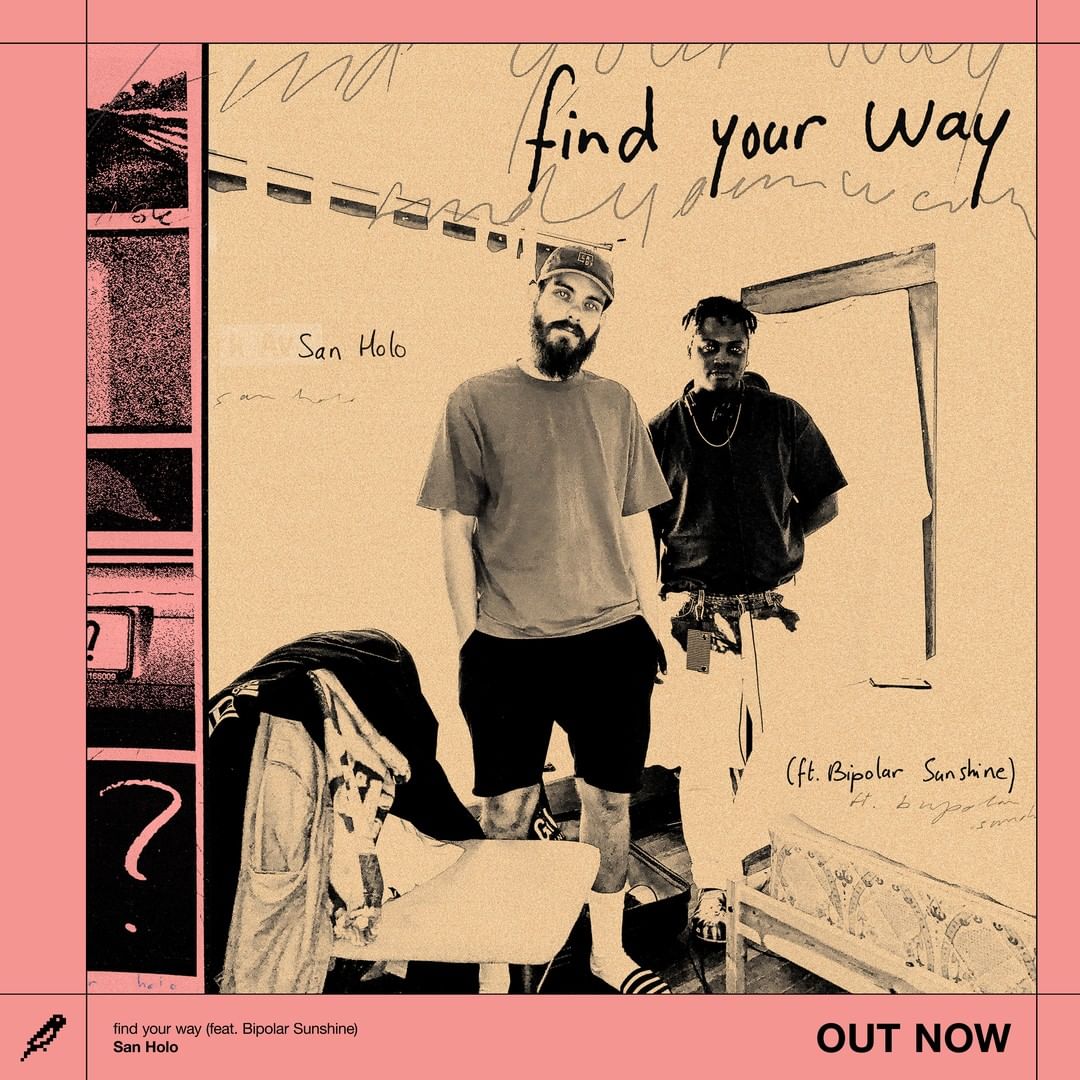 Soaring high from the greater beyond, San Holo is back with some brand new music! And accompanying his fulfilling adventure is singer/songwriter Bipolar Sunshine. Now, if you've been listening to San for a while, then you'll know this isn't the first time these legends have come together. Back on Album1, their first track 'brighter days' was a massive hit for both fan bases. And now with the announcement of Album2, they're back in action to spread nothing but love and peace with their new song, 'find your way.' We've also gotta also show love to The Nicholas for playing a big part within the writing of this song as well. The fact they've teamed up for another one is already exciting in itself. But what is in store for us in this journey? And what will separate this song from their last? Find out by starting your day off with this masterpiece.
'find your way' is nothing but beautiful and heart-wrenching. With their first collaboration having such a house atmosphere, they decided to switch it up with a slower approach. Bipolar Sunshine's vocals really take the spotlight throughout. His soft and elegant nature when singing his heart out really touches your soul. And once the chorus kicks in, it'll make the listener feel as if they were flying high through the sky. Searching for their true self within the universe. And the way San Holo processed Bipolar's harmonies in the form of a lead was incredible. An airy and dreamy-sounding section to top it all off. It really brought out both of their styles perfectly. This was by far a fantastic way to kick off San's upcoming album. You'll be truly addicted to the feeling no matter what.
Both San and Bipolar are such hard and dedicated workers to their craft. Whether it be collaborations or originals, you'll feel the same amount of passion with each release. We're very excited about what the rest of the album will hold. So make sure to go support these gems by streaming 'find your way' everywhere.
---