PREMIERE: Krischvn Takes No Prisoners With His Remix of Liquid Stranger's 'Psychonaut'
---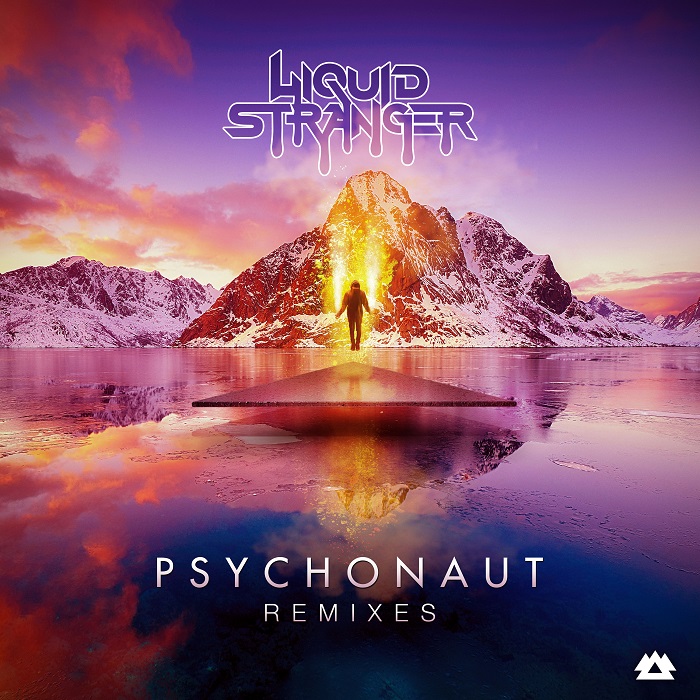 As the alien overlord in charge of all things Wakaan, Martin Staaf, also known by his production alias Liquid Stranger, has curated a home away from home for burgeoning bass music producers that are fiercely pushing the envelope for progressive audio flavors. Championing the weird, wild, and wonderful side of the community, he's spearheaded a movement for forward-thinking sounds that has taken North America by storm in recent years. Last year, he put out his Ascension EP, which once again showcased his innate skill and palpable prowess of a wide range of frequencies. Easily the most successful track on that project was 'Psychonaut,' a perfect representation of Wakaan and Liquid Stranger's overarching themes of diving deep into self-exploration and strengthening one's understanding of all human facets. Now, he's corralled a maniacal menagerie of prolific producers to flaunt their own tenacious talents on full display with his Psychonaut Remix EP, a 9-track high-octane thrill ride, and we've had the great pleasure of premiering Krischvn's remix from it for you right here on FUXWITHIT.
Hailing from Deutschland, Krischvn has shown time and time again that he has a knack for crafting some of the most brutal creations in the modern music ecosystem. Utilizing an already tell-tale signature sound that seemingly becomes even more aggressive with each subsequent release, it's no wonder that he was tapped to contribute to the Psychonaut Remix EP. Still riding the high from his 'Baked' saga of last year, and his massive collaboration with Stuca 'Gears', he's shown he is truly incapable of mercy when it comes to eviscerating all who listen to his prolific pieces. I can assure you his remix of 'Psychonaut' is entirely no different.
Taking an even more malevolent approach than the original, Krischvn's remix takes us even further into insanity, normalcy a state for a much more tame moment. Featuring his exceptionally clean, but proficiently punishing end product that toes the line between trap and dubstep, he effortless glides to the forefront of favorites from the collection as a whole. The first drop has an elongated fake-out that leaves you inhaling a deep gut-full of air before the first authentic bass line viciously backhands all the breath out of your being. The latter drop is even meatier, going straight for the dome with trappy switch-ups and full frontal brutality. The word "large" is thrown around quite regularly lately to describe tracks, but we firmly believe this one lands squarely in the "honker" territory. Borderline evil at its lightest, and one of the deadliest creations on the planet at its heaviest, Krischvn has concocted a track that will leave even the most seasoned of veterans floored in awe, left with no choice but to hit "repeat" to their heart's content. But don't take our word for it, check out Krischvn's audible debauchery for yourself below, and make sure to give proper attention to the rest of the Psychonaut Remix EP in its entirety as well.
---