Space Yacht Comes Together For 'TECH MY HOUSE' Compilation In Celebration Of 6-Year Anniversary
---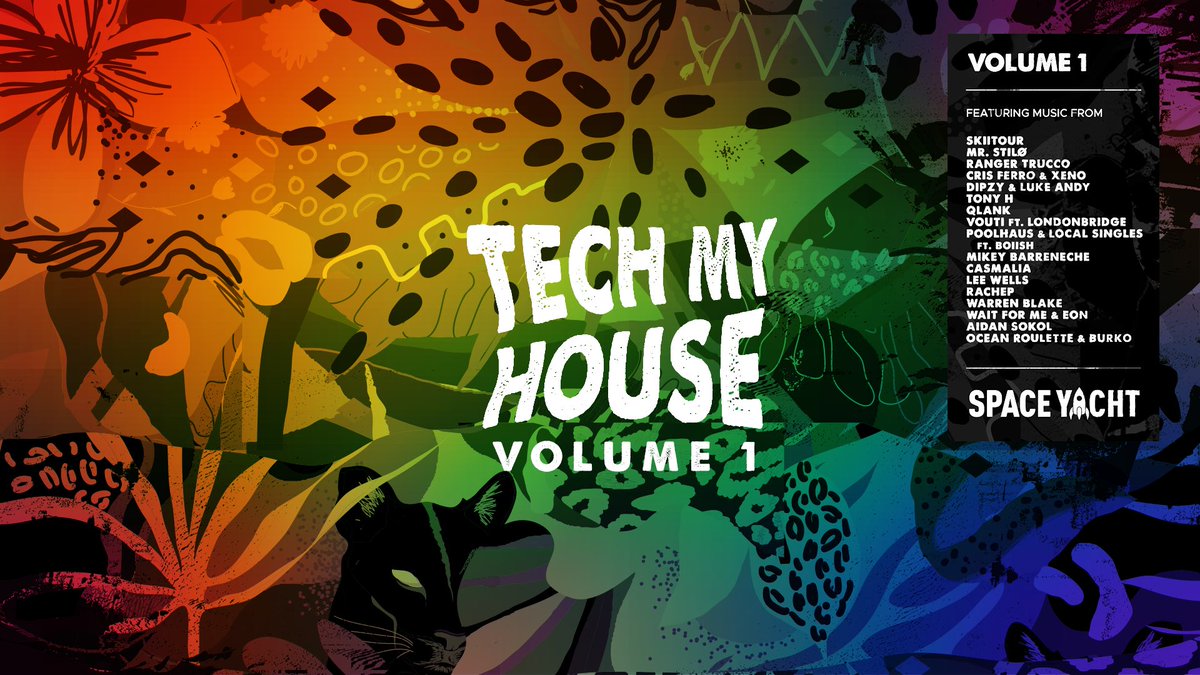 Considered a family united through the love of music, Space Yacht has easily thrown down some of the most iconic events across the globe to get you into that solid groove needed on the dancefloor. With the pandemic affecting the music industry in ways we never anticipated, Space Yacht proved that this music-fueled team is only continuing to grow with the announcement of their very own record label in October. Remember the 'Tifanny' EP from none other than Ranger Trucco? Well, let us tell you that was only a taste of what Space Yacht's roster has to offer. Digging even deeper into the realms of tech house music, Space Yacht is launching off their very first 'TECH MY HOUSE' compilation in celebration of their 6-year anniversary. What better way to celebrate than to bless their listeners with a 17-track eclectic compilation that ranges from those contagious basslines, luring vocals, and even multiple sides of funk. Both recognizable names in the compilation such as SkiiTour, Ranger Trucco, Luke Andy, Qlank, Casmalia, Ocean Roulette, and of course event co-founder LondonBridge, this compilation is a guaranteed crowd-pleaser.
If you have been riding with Space Yacht since the early days, you already know they are all about music discovery and providing opportunities for like-minded producers to be given a chance to showcase their production abilities. A tech house compilation from Space Yacht would not be complete without a selection of promising new names hopping on the roster, such as MR. STILØ, Tony H, Burko, and Aidan Sokol, many of whom were discovered on Space Yacht's demo listening Twitch series, Tune Reactor hosted by Space Yacht's founders Henry Lu and Rami Perlman. Listening to over 2000 demos on their live-show, this recent compilation provides a forward-thinking approach as several of the producer's distinctive production styles shine bright.
From Qlank encouraging us to turn up those speakers as he incorporates a futuristic approach to 'Cell Phone' with prolonged frequencies, cell phone ringtones, and abrupt vibrations, this producer does not hold back to push all boundaries with this one. To even having us 'Lose Control' with Poolhaus & Local Singles filthy single featuring Boiish to keep us on our feet till the sunrise, the track only continues to take full control as sonic melodies and a thumping bassline are truly the sweetest, yet darkest match. Only providing a taste of what is in this compilation, Space Yacht has provided unique musical gems that will definitely satisfy a wide audience of tech-house lovers.
"When we started to think about putting together the compilation, we wanted to stay true to our mission of giving new artists a platform for their music. Eighty percent of the records we signed for this compilation were discovered on Tune Reactor. From a curation standpoint, we wanted to put together a collection of tracks that worked together as if it were a DJ set." – Rami Perlman
---