Qlank Puts Groove Back In The Air With His 'Weird Times' EP
---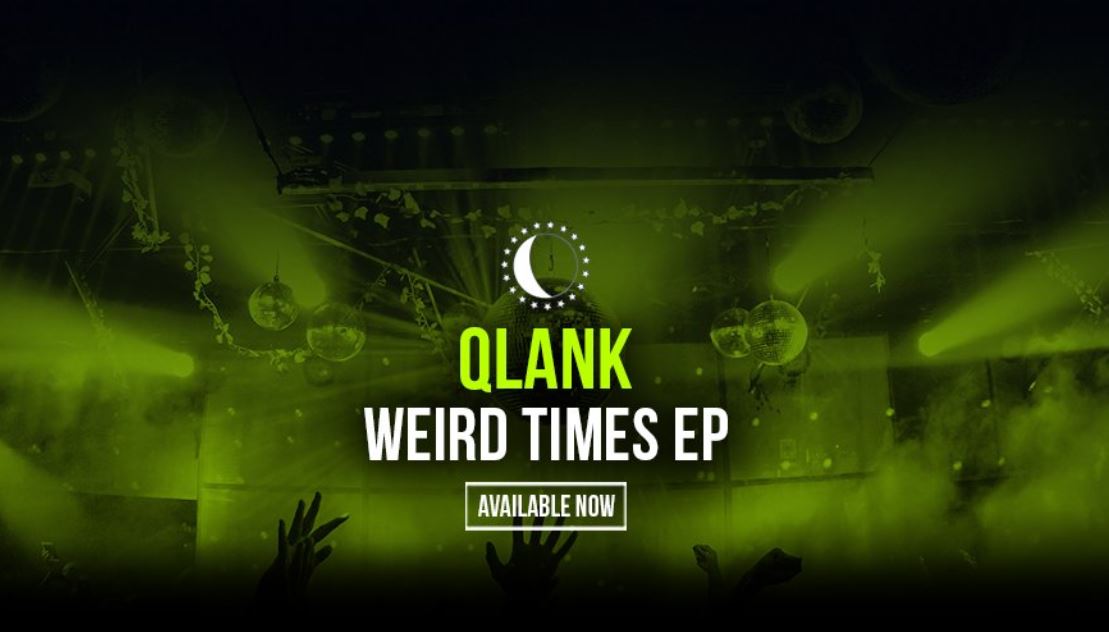 The house music prodigy is back! And this time, he's going for gold. Qlank is a unique musician within the industry. Stunning many with his groovy spaces and sound design, he's been weaving a path of success through sound and time. Labels such as Night Bass, CONFESSION and more have found true homes with his intricate style. Pushing and inspiring him more than ever. And his Weird Times EP is his biggest project for the Night Bass team. Making it a perfect combination. But he's not alone on this journey. Joining him are talented vocalists JC Stormz, Purple Velvet Curtains and Dread MC. Turning his tracks up by a hundred percent. Trust us when we say, you do not want to sleep on this gem. So prepare for a wild and fun time with his newest project.
The Weird Times EP is an everlasting dance revolution. Flowing through with exhilaration as if you were on a roller coaster. Swerving through tunnels and being surprised to see and hear what's on the other side. From sharp and effective bass leads, to intoxicating vocals, this has a little bit of everything within the house genre. Coming together to form a memorable body of work. Hearing all of his techniques he's gathered over the years is truly inspirational in many ways. Showing he's continuing to grow as a person and artist as a whole. With everything grooving so well, it takes you by surprise when you hear his last track. Having a background with drum n bass as well, Qlank didn't want to waste that side of talent. It's a fresh new take on the genre and wraps up the EP quite perfectly. What a conclusion!
Qlank has stormed through the gates of creative talent time and time again. He's managed to find his true sound and build a wonderful name for himself. We're excited to hear what's next from him. Make sure to go support the legend by streaming his Weird Times EP everywhere.
---