ELEX Blasts Off Into The Great Beyond With 'Colonizer'
---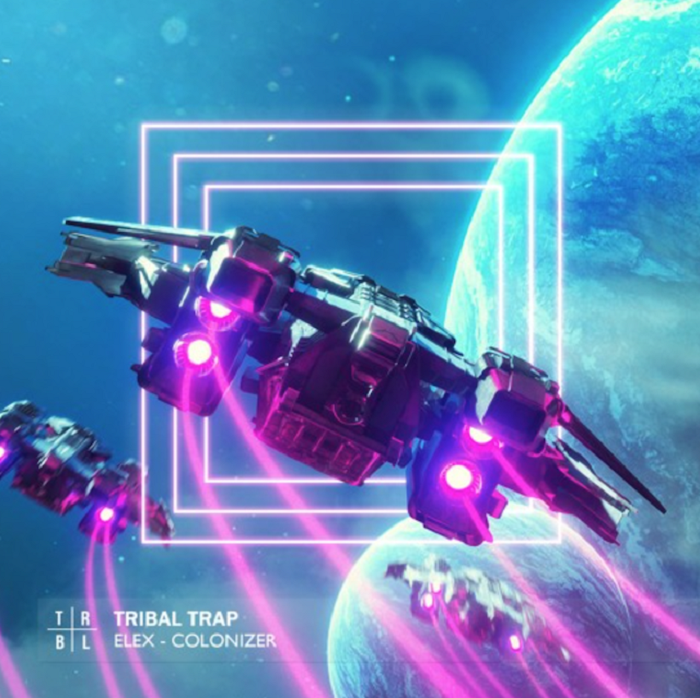 Try to come prepared because you're not ready for this one. Setting out to discover new life within sound is none other than ELEX. His newest single, 'Colonizer' will immediately transport you into a space shuttle. Flying way above the clouds and atmosphere, heading to seek new creative possibilities. Known for his hard drums and crisp sound design, this artist has created different genres to please many audiences within the electronic spectrum. From trap, future bass and even some drum n bass, his discography is quite impressive. Definitely check out his past work to hear what we mean. His newest track on Tribal Trap will leave you wanting to dive deep into all of his pieces.
If you love nasty percussion leads and dreamy-sounding synths, then this is the track for you. There are surprises lurking in every corner. Right at the beginning, ELEX wastes no time in bringing in the energy with some interesting atmosphere and samples in the back. Teasing us for what's to come very soon. Next thing you know, he introduces an energetic buildup. Immersing the listener even further into the track. Then he introduces the first chorus. Incorporating his signature drums and groovy rhythm will have you in awe. Swaying from side to side. Enjoying every note being played. The percussion in form of a lead he incorporated to take the spotlight was a great idea. A soft and easy-going frequency for the ears. Showing his true nature within production.
Right after, we get something brand new and unexpected. All of a sudden the listener lands on a planet inhabited with nothing but greenery and wildlife. Thanks to his melodic touch, we're able to paint a beautiful picture within our minds. Being hypnotized and one with his creativity. With another buildup forming, you can feel the excitement in the air. And then all of a sudden, it hits you like a breath of fresh air. Having a whole separate section dedicated to his melodic abilities was genius. A gorgeous transition into something more light and lush. Not to mention how groovy he made it sound. Nothing but pure serenity. Finally, he takes a bow with an effective drum pattern and a dream-like melody.
ELEX is by far one of the most unique musicians on the come-up. His art will have you feeling inspired and satisfied. So make sure to go support by streaming 'Colonizer' everywhere on Tribal Trap.
---